Web and Mobile App Development
Full-stack engineering for every Project
The modern Web remains the most versatile, rapidly-evolving runtime available today. Web browsers, developer tools, extensions and more have made responsive design, progressive web and mobile apps better meaning greater accessibility to billions of users on the planet instantly. Your teams can drive customer loyalty, brand experience with web and mobile apps.
With over a decades of experience our teams have more than just the fundamental building blocks of web and mobile. We code in a wide array of frameworks and tools, and have built many custom enterprise-grade solutions to meet every need and handle your most complex business challenges. Our development work is informed by user-centered research, SEO, and analytics considerations. And our cross-functional team structure puts developers side-by-side with UI and UX designers and product strategists to ensure that our enterprise-grade products drive your brand goals and provide a seamless user experience that your customers will love.
Systems architecture
Our seasoned architects help our clients evaluate options to bring their projects to life. The best mobile experiences require a robust back-end foundation. Our teams have years of experience integrating with back-end and middleware systems and can evaluate alternatives based on cost, time to market, implementation risk, performance, scaling, and security considerations.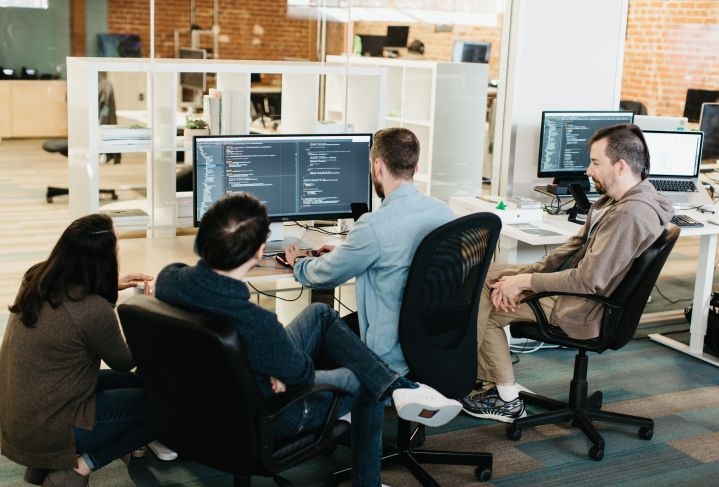 Architecture Design
Our team of SMEs carefully analyse your customer/stakeholder requirements, goals and needs. We then map out the systems and services architecture to develop your application.
Our architecture and systems design process is a robust cognitive process between SMEs within our teams to ensure your application handles all the use cases and edge cases. We factor in security, reliability, speed, scalability and ease of use in this phase.
EXPERTISE
3rd party systems and APIs
Frontend web development
We build sophisticated web applications to help our clients solve their most complex business challenges. Our solutions are efficient, flexible, easy to maintain, and perform flawlessly across devices, browsers, and operating systems—your app can be everywhere your users are.
EXPERTISE
Responsive Web Development
Syntactically Awesome Stylesheets (Sass)
Data-Driven Documents (d3.js)
React
The modern front-end web framework that radically reimagines how web apps are built. React helps optimize performance, giving users smoother scrolling and faster response times. It also enables developers to reuse code intelligently and, as a result, our clients get features built faster for less money.
Our Web Apps developers are experts in bringing React's considerable strengths to bear for our clients. Our experiences deploying large-scale React applications and developing a shared and battle-tested toolkit of components have positioned us as thought leaders in the space. We're continuing to innovate new ways of using the game-changing set of tools associated with React, including pioneering development work on React Native.
EXPERTISE
Isomorphic / Universal Apps
Mobile backend engineering
From the earliest stages of product conception and strategy, our API architects focus on building a custom solution to meet your specific needs. Whether it's integrating with your existing systems, developing a middleware-based approach, or building a custom, from-scratch solution, our engineers have done it.
Backend Development
We work not only on frontend app development but backend database, APIs, middleware and all the heavy lifting that makes you app what it is.
Our team not only has over 30,000 hours of experience delivering enterprise projects but also brings a wide variety of other software development experience. We can help implement intuitive solutions that fit exactly what your organization needs.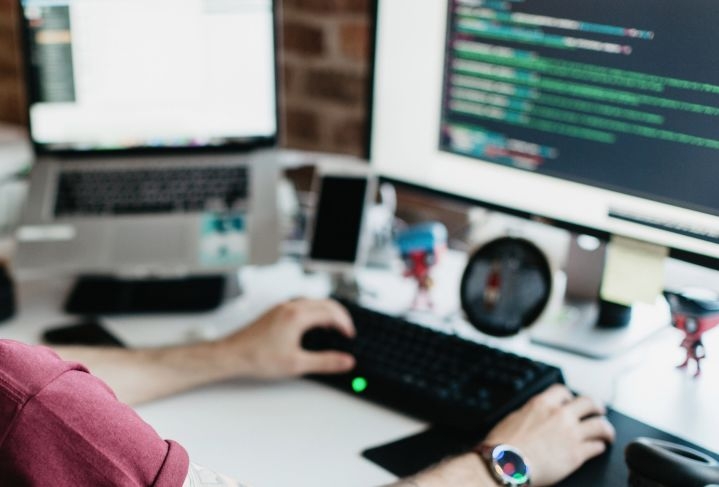 Accessibility
When everyone can use a product, both the user and the company benefit. We build products that exceed accessibility requirements by both using automated tests, and consulting with real users who have visual and other impairments.
As your digital innovation partner, we stay up-to-date on the latest accessibility requirements and technologies. Will it work with a screen reader? Is the contrast high enough? Does it include resizable text? We consider and resolve all these questions—and more—no matter the platform.
TACTICS
Usability requirement gathering
Usability testing with visually impaired users
Automated accessibility testing
iOS and Android accessibility
QA and testing
We consider quality assurance and testing absolutely critical to every project we take on—that's why our QA team members are involved from day one through product launch (and after). We aren't satisfied until your app runs the gauntlet of our automated and manual tests, and makes it through intact.
TOOLS & EXPERTISE
Sauce Labs Real Device Cloud
Security & compliance
Security is a boardroom topic. We have developed industry-leading approaches to ensure we offer our clients comprehensive security to testing every project before every deployment.
TACTICS
Internal audits and pen testing
Code logic obfuscation and encryption
Response, continuity, and disaster recovery plans
Industry standards compliance (OWASP, PCI, HIPAA, NIST, FFIEC)
Technical SEO Requirements
Good SEO strategy begins with a solid technical foundation. Even the most engaging content is rendered useless if Google can't crawl, index, and rank it. We start every new web development project by mapping out technical SEO and design requirements, ensuring that our teams are aligned on what will make a site SEO-optimized from the outset. By mapping crucial SEO requirements to outcomes, WillowTree ensures that SEO implementations are baked into your project roadmap rather than treated as an afterthought.
EXPERTISE
Schema.org content markup
Proper site rendering techniques for bot crawlability
Optimized internal linking
Accessibility improvements benefiting SEO
International SEO signaling
Crawl budget optimization
Local SEO site optimization
Content duplication control
Progressive Web App development
Accelerated Mobile Page (AMP) development