Multi-Channel Marketing Platform
As On Course Golf transforms their organisation digitally asserting their digital presence, in conjunction the national e-commerce web-store, we built a complementary digital marketing platform. This enabled On Course Golf to provide their Australian members with high quality content via Email, SMS, Facebook and Instagram.
We designed, developed and launched a national marketing platform that integrates directly with their national e-commerce store via custom built APIs. The Digital Marketing App pulls digital assets into marketing templates to create best in class marketing designs and allows their marketing team to easily create and dispatch marketing communications.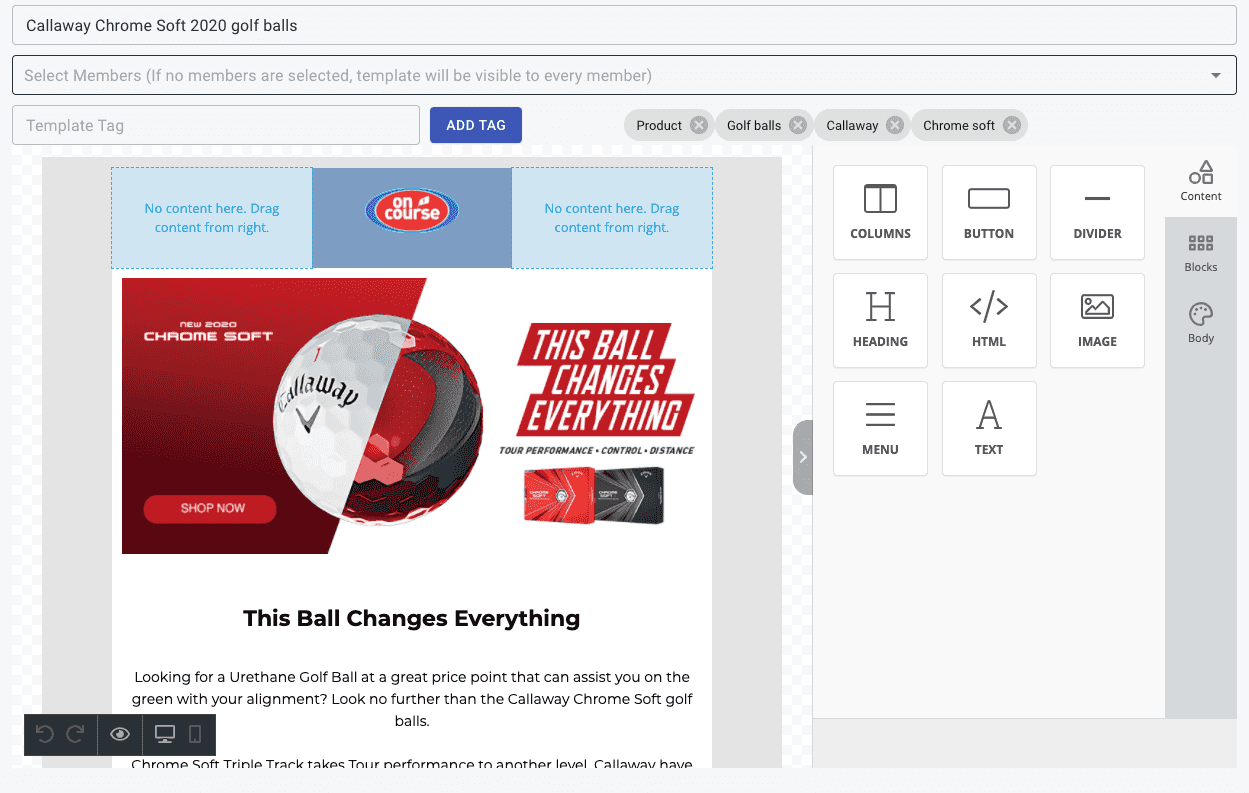 Enabling Creative Marketing.
Building blocks to create beautifully designed email marketing communications that standout from the crowd.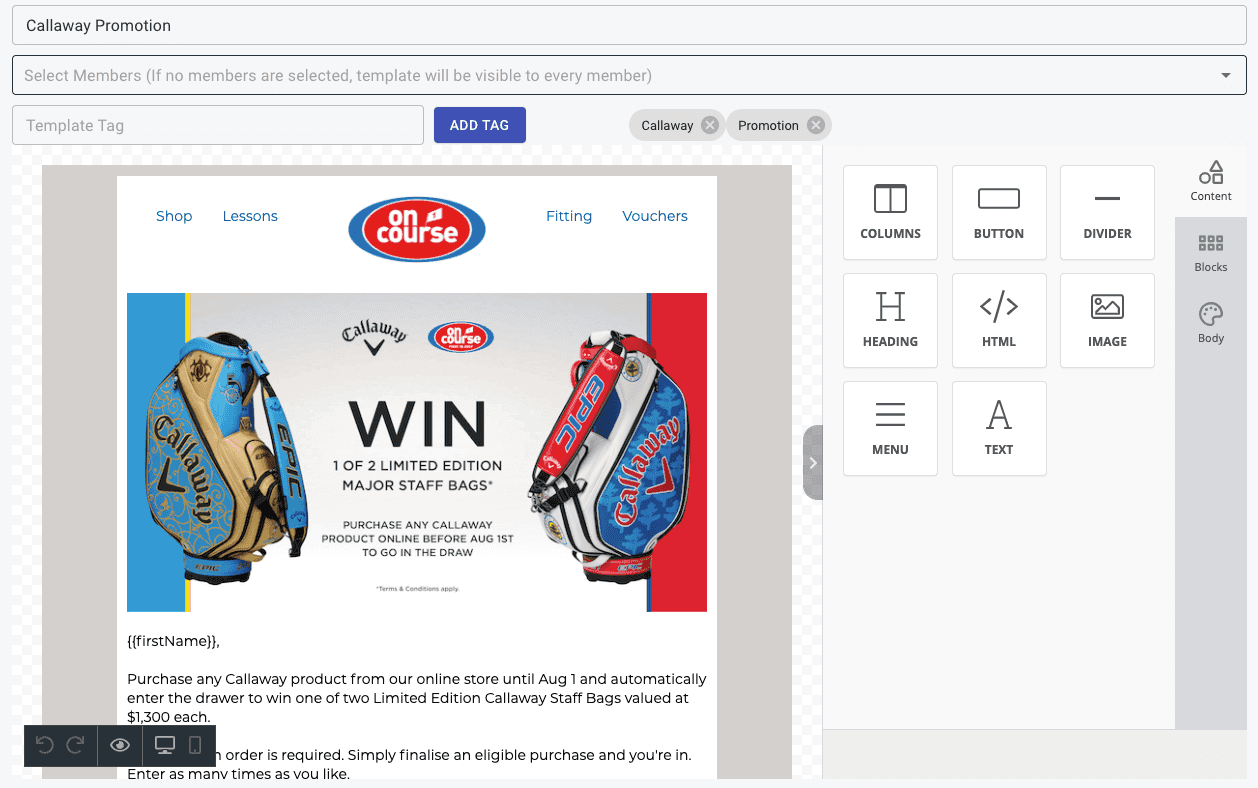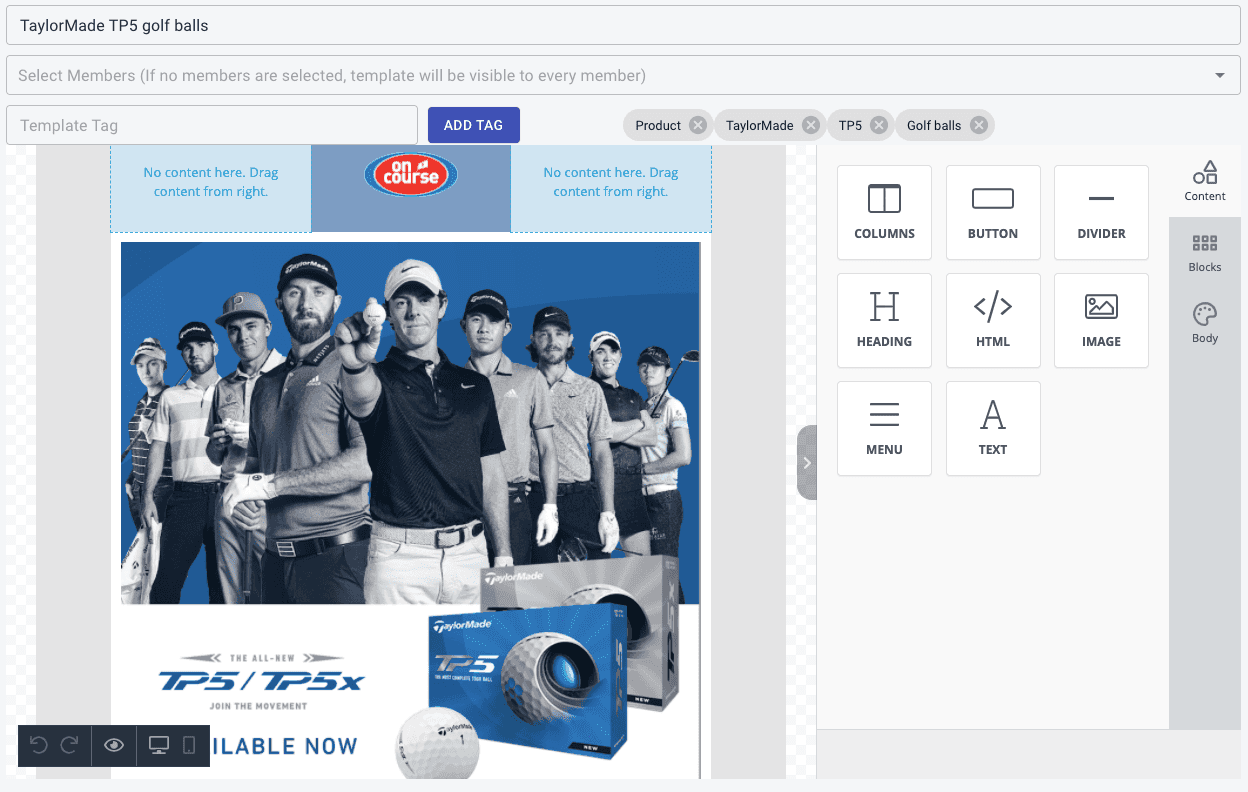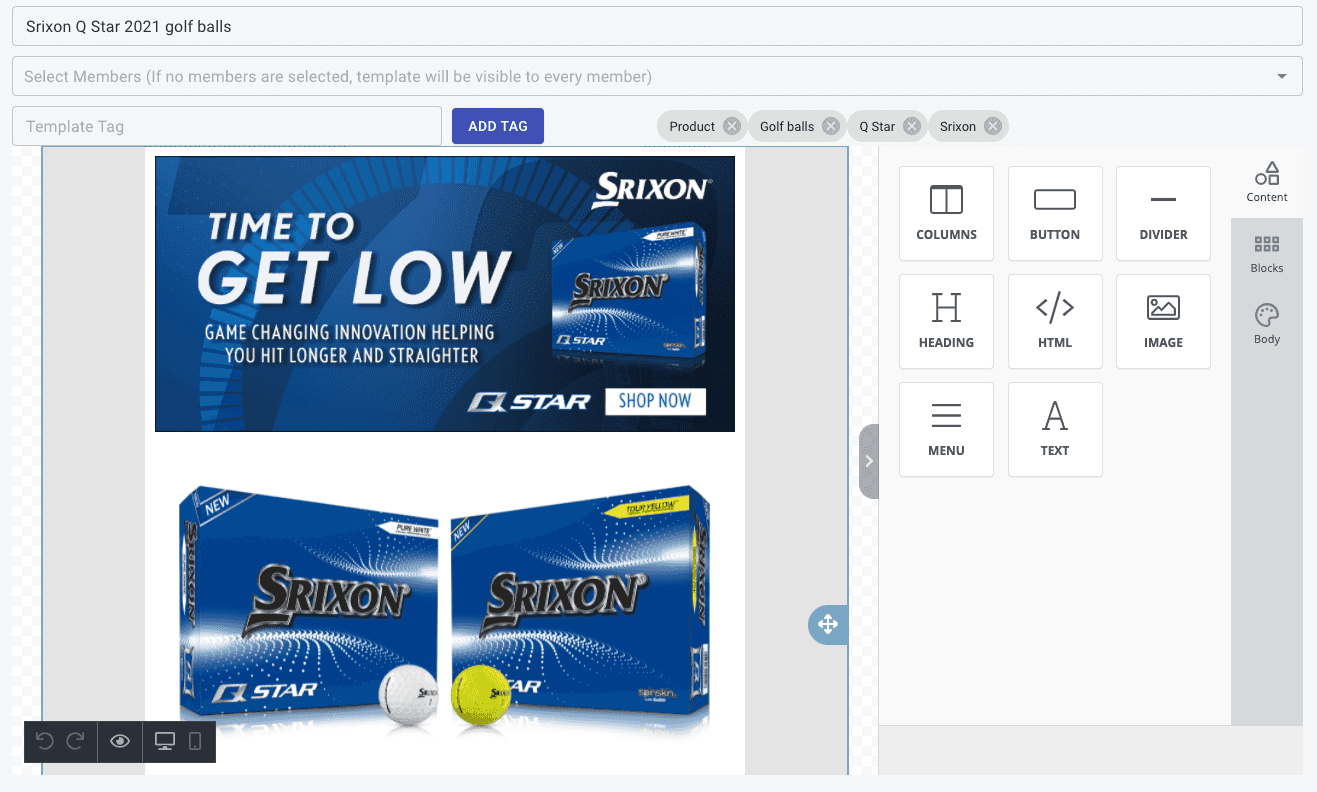 Send SMS. Post To Facebook and Instagram
All in One Place
We enabled creative marketing and campaigns to be pushed down to Members. Members effectively had editable templates for marketing communications. This took the leg work out of creating marketing for member clubs. Members choose when and how to deploy their marketing media channels an array of channels.
Develop Marketing Apps Today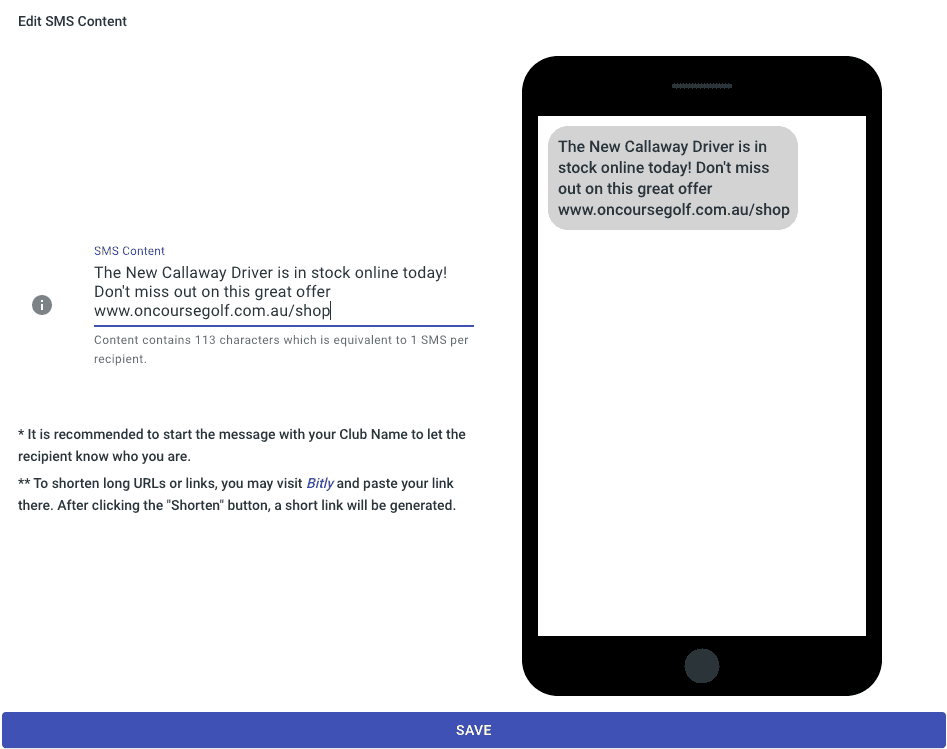 Snap Up Great Deals
View Offers & Place Orders
Head office has a central location to special supplier offers available only to Member clubs. Stock orders placed direct with national and international suppliers allows for an efficient procurement system. Stock is synced up with the national e-commerce store in many cases.
Swipe right or left on Offers.
NB: Prices are display only and not necessarily wholesale or commercial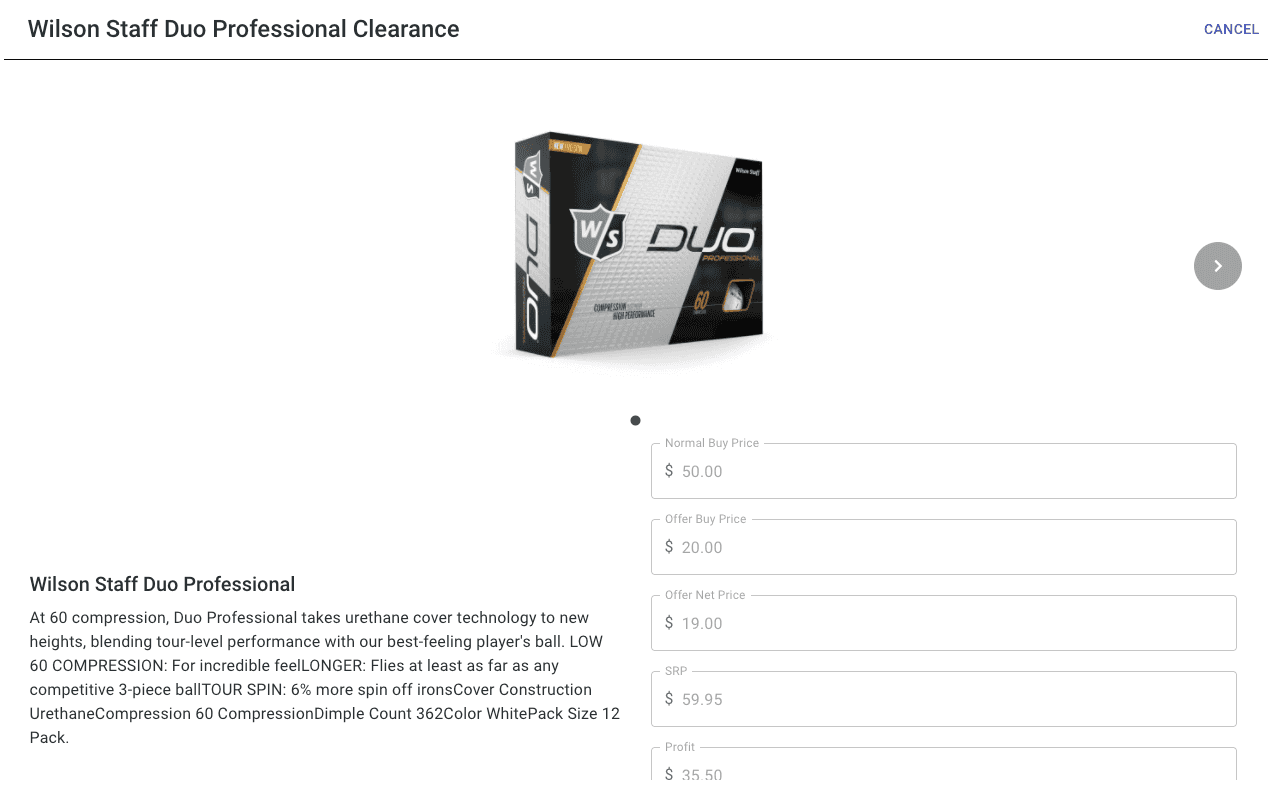 Storage Like Dropbox
Keeping content safe and accessible anywhere, anytime
Head office and Members can upload and download. Images, PDF, Powerpoint, Excel and more are all available.
Previews in Google Drive